360 Systems - NEW TSS-4400 Record Up To 4 Channels Simultaneously
Manufacturer: 360 Systems
SKU: TSS-4400
Regular price
$40,995.00 USD
Regular price
Sale price
$40,995.00 USD
Unit price
per
Sale
Sold out
Introducing the TSS-4400: Unleash the Power of Professional Audio and Video Recording!
At EAR, we're dedicated to providing top-tier solutions for our clients in the professional audio and video industry. Our latest offering, the TSS-4400, is a game-changer that packs a punch in a compact 1U form factor.
Key Features:
Four Independent Bi-Directional Channels: With the TSS-4400, you get four independent channels that can handle both recording and playout tasks. This flexibility empowers you to streamline your workflow and maximize productivity.
Versatile File Format Support: Capture your content in a variety of file formats, making it easy to transfer for editing or archiving. We understand the importance of compatibility, and the TSS-4400 ensures your recordings are ready for any post-production process.
Closed Caption and Ancillary Data: Beyond standard recording capabilities, the TSS-4400 excels in capturing closed caption data and other essential ancillary information. You can trust it to preserve all the critical details of your content.
Standard Feature Set Excellence: The TSS-4400 is built on the same strong foundation as all our TSS servers, ensuring reliability, stability, and ease of use. Count on it to meet your high standards for performance.
Why Choose the TSS-4400?
Space-Efficient Design: Its compact 1U form factor saves valuable rack space, allowing you to make the most of your equipment setup.
Enhanced Workflow: The TSS-4400's bi-directional capabilities enable seamless content management, whether you're recording or playout.
Data Integrity: Preserve closed caption and ancillary data, ensuring your content remains complete and compliant.
Proven Reliability: With the same excellent standard feature set as our other TSS servers, the TSS-4400 delivers consistent performance you can rely on.
At EAR, we understand the unique needs of broadcasters, film/video production companies, government agencies, and content creators across various industries. The TSS-4400 is designed to empower you to create, record, and distribute professional content with ease and efficiency.
Elevate your audio and video production capabilities with the TSS-4400 from EAR. Contact us today to learn more about this cutting-edge solution and how it can transform your workflow. Your success is our priority, and we're here to help you achieve it.
Are you in search of cutting-edge audio and video solutions that deliver uncompromising quality and reliability? Look no further! We are excited to introduce you to the 360 Systems TSS-4400, a game-changing product that exemplifies the excellence and innovation you can expect from EAR.
*PLEASE REFER TO IMAGES FOR PRODUCT SPECIFICATIONS*
Share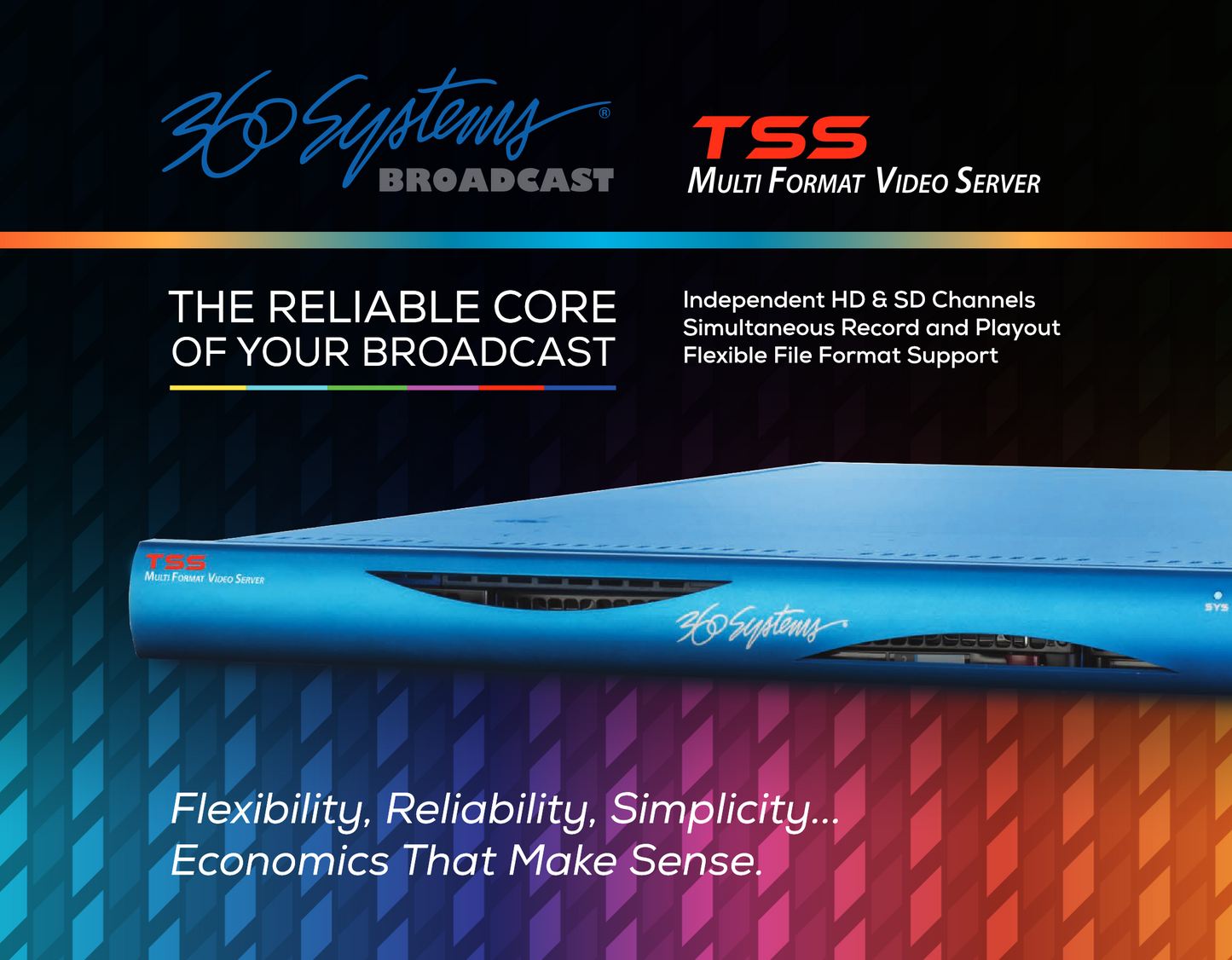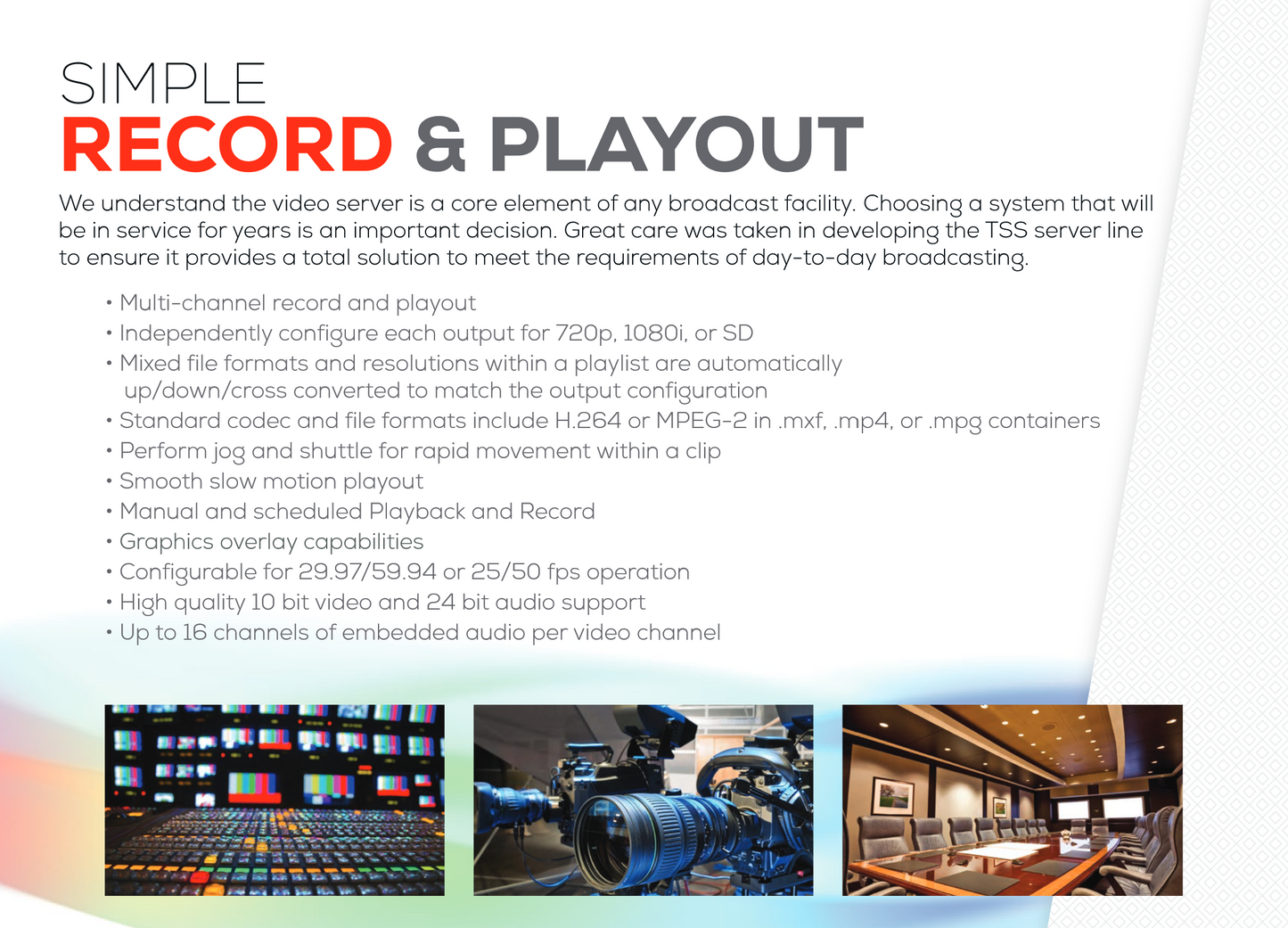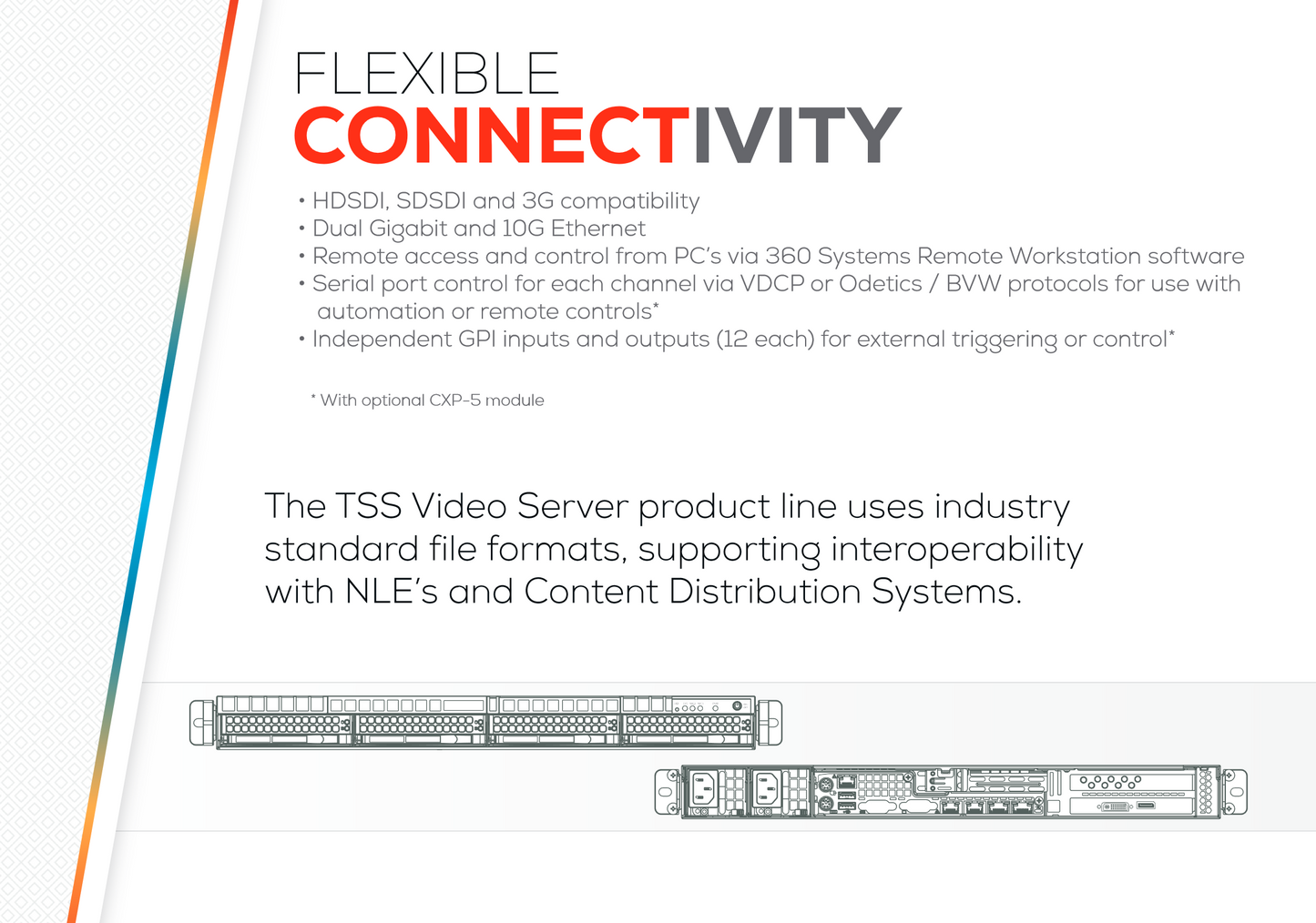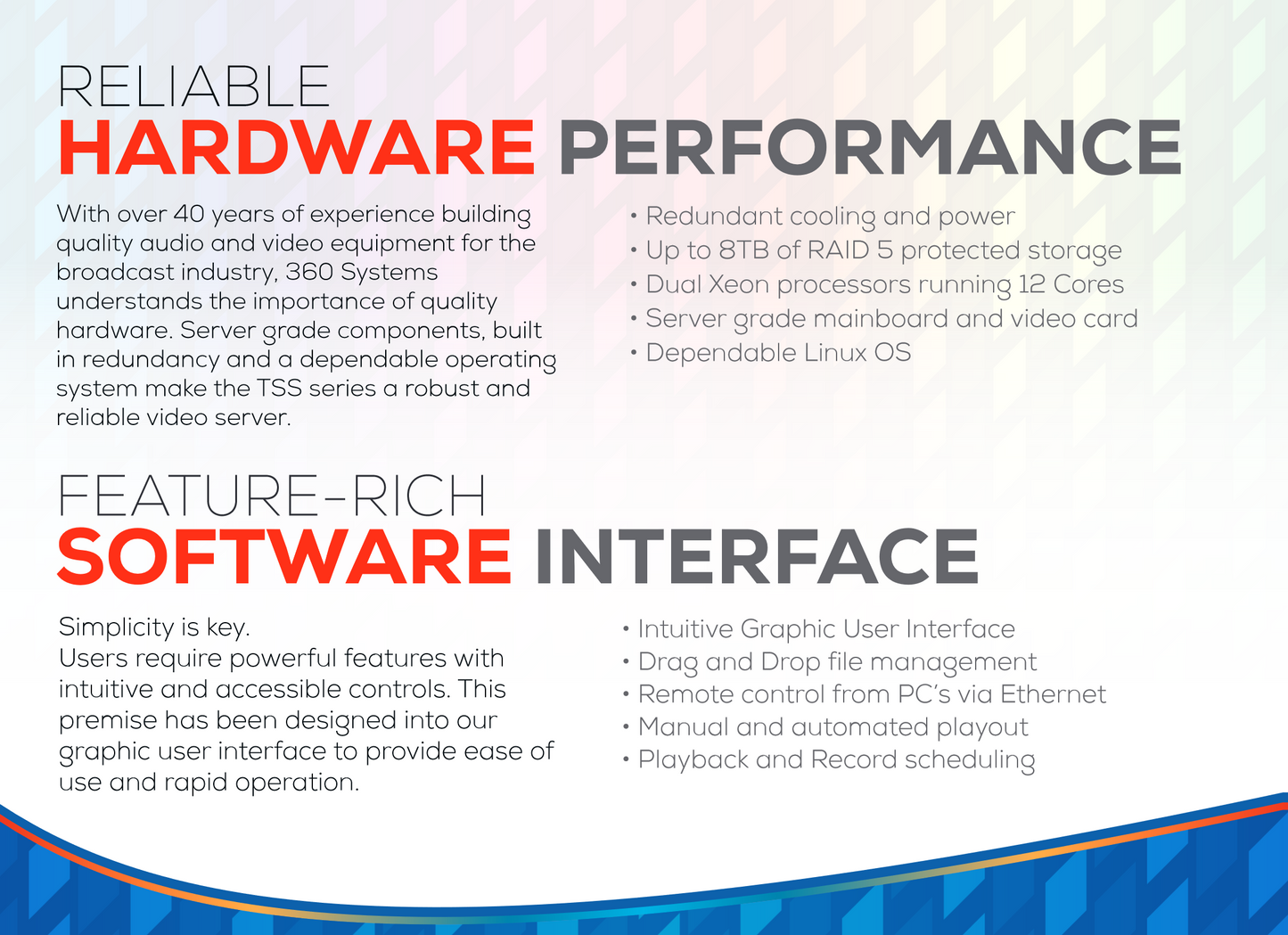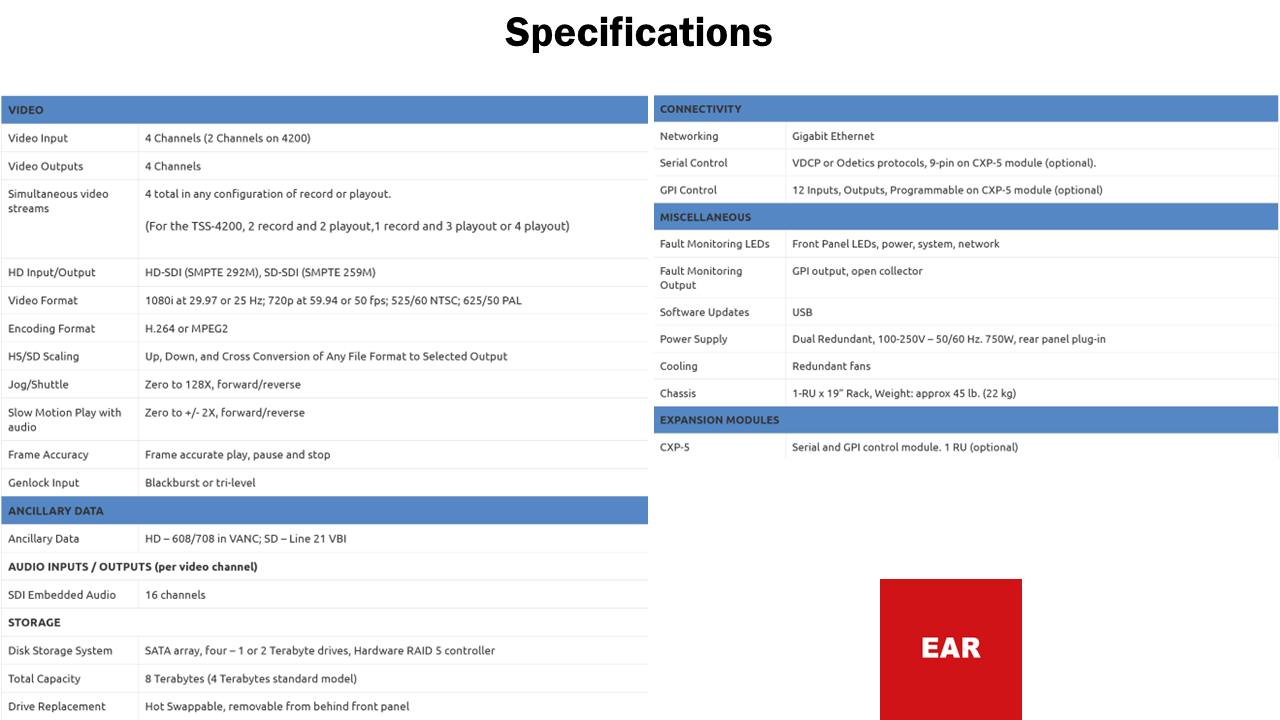 Free Shipping & Expediting

Ask about our direct ship options to expedite your order. All orders include free standard shipping to most destinations on the continental United States.