Cinedeck ZX85 4U - 12G-SDI, 8-input up to 30p, NDI and SRT Multi-Channel Video Recorder Server
Manufacturer: Cinedeck Broadcast Server
SKU: EDS-28085-BMD-12G
Regular price
$58,853.00 USD
Regular price
Sale price
$58,853.00 USD
Unit price
per
Sale
Sold out
Simplify Your Video Workflow with Cinedeck's Intuitive Tools for Ingest, Playback, and More. Paired with a user-friendly interface, optimize your video workflow through scheduling, playback, and a solid API.
Rely on Cinedeck for seamless video management, bolstering your productivity with its intuitive tools.
Cinedeck deliver unrivaled speed and versatility. Our recorders support a wide variety or codecs, wrappers, formats, and resolutions. Control all the settings with the Cinedeck 2.0 Multi-Channel Control app for Mac and PC. Record your media directly to your networked storage or to a standard 2.5″ SSD. From JPEG2000 archive formats to XAVC, ProRes and DNxHR 4K Multicam, Cinedeck recorders cover a wide range of ever-evolving workflows.
All Cinedeck products support SRT and NDI input sources. Depending on the model and options, 3G/12G and/or IP-2110 inputs are also supported.
INCLUDES: 1 year warranty and support / 1 day training & 1 Day remote installation
For over a decade, Cinedeck has been at the forefront of multicam video production, offering adaptable solutions for both cloud and on-premise setups. We take pride in our capacity to transcend traditional limits, developing imaginative workflows and forging customized, effective solutions to meet your requirements.
Cinedeck's proficiency is rooted in providing encoding for edit-ready formats, facilitating a smooth transition from camera to post-production, and streamlining file deliveries with our patented insert-edit technology. Our devoted team is constantly working to create tools that enable you to refine your workflows and boost your productivity.
VIDEO FORMATS: UHDp 23.98, 25, 29.97, 50, 59.94, 60 / 1080i 25, 29.97, 30 / 1080PsF 23.98, 24, 25*, 29.97* / 1080p 23.98, 24, 25, 29.97 / 720p 23.98*, 25*, 29.97*, 50, 59.94, 60
CODEC SUPPORT: ProRes, DNxHR, XDCAM, AVC, XAVC, JPEG2000, H.264, H.265 MOV, MXF Op1A, MXF OpAtom, MP4
VIDEO INPUT: 3G / 12G SDI, NDI v 5, SRT as caller/ listener - rewrap SRT H264 as MOV or MPTS Optional IP-2110
RESOLUTION SUPPORT: 4K, UHD HD [1080i, 1080P/PSF, 720P] SD [NTSC & PAL – I & P]
USER INTERFACE: PC and Mac application that runs independently of Cinedeck hardware.
Share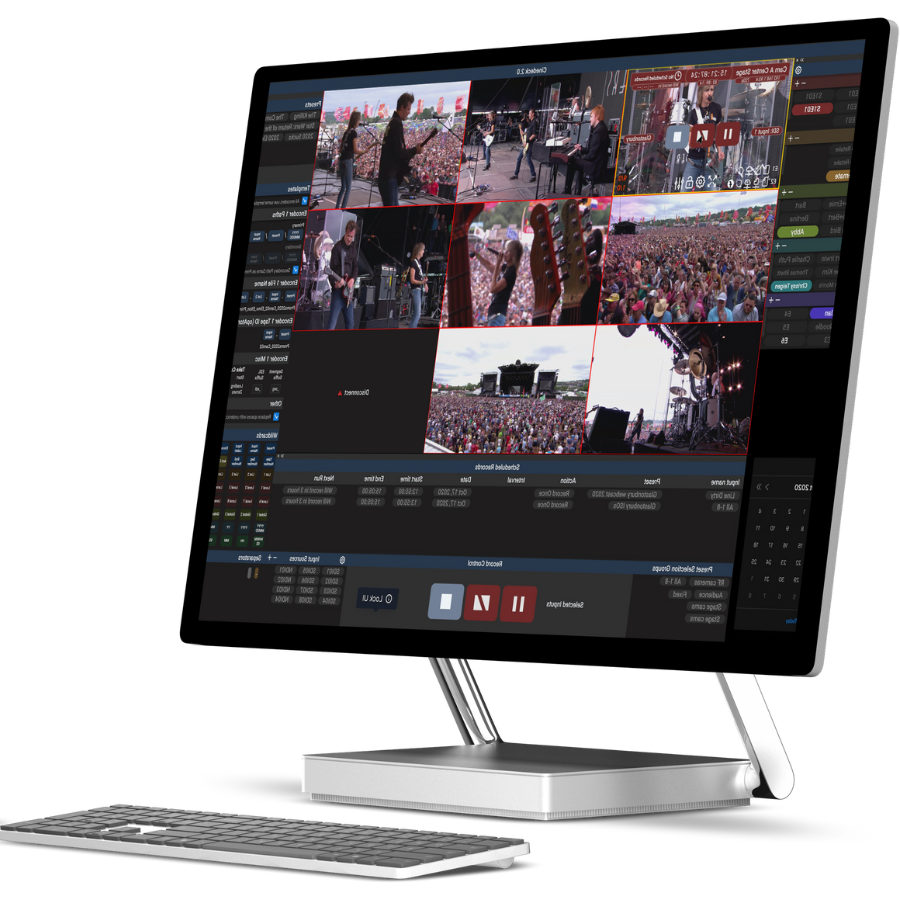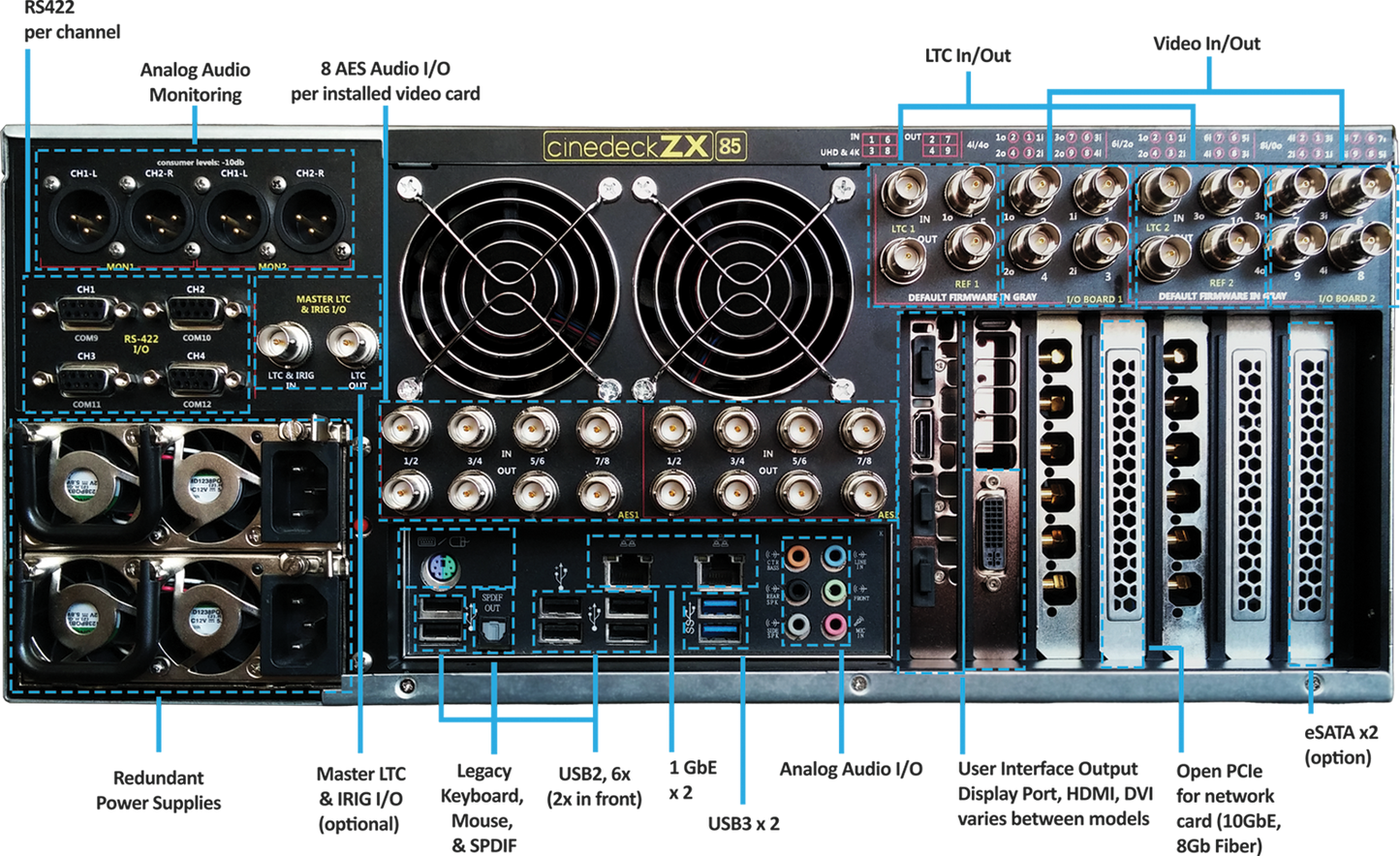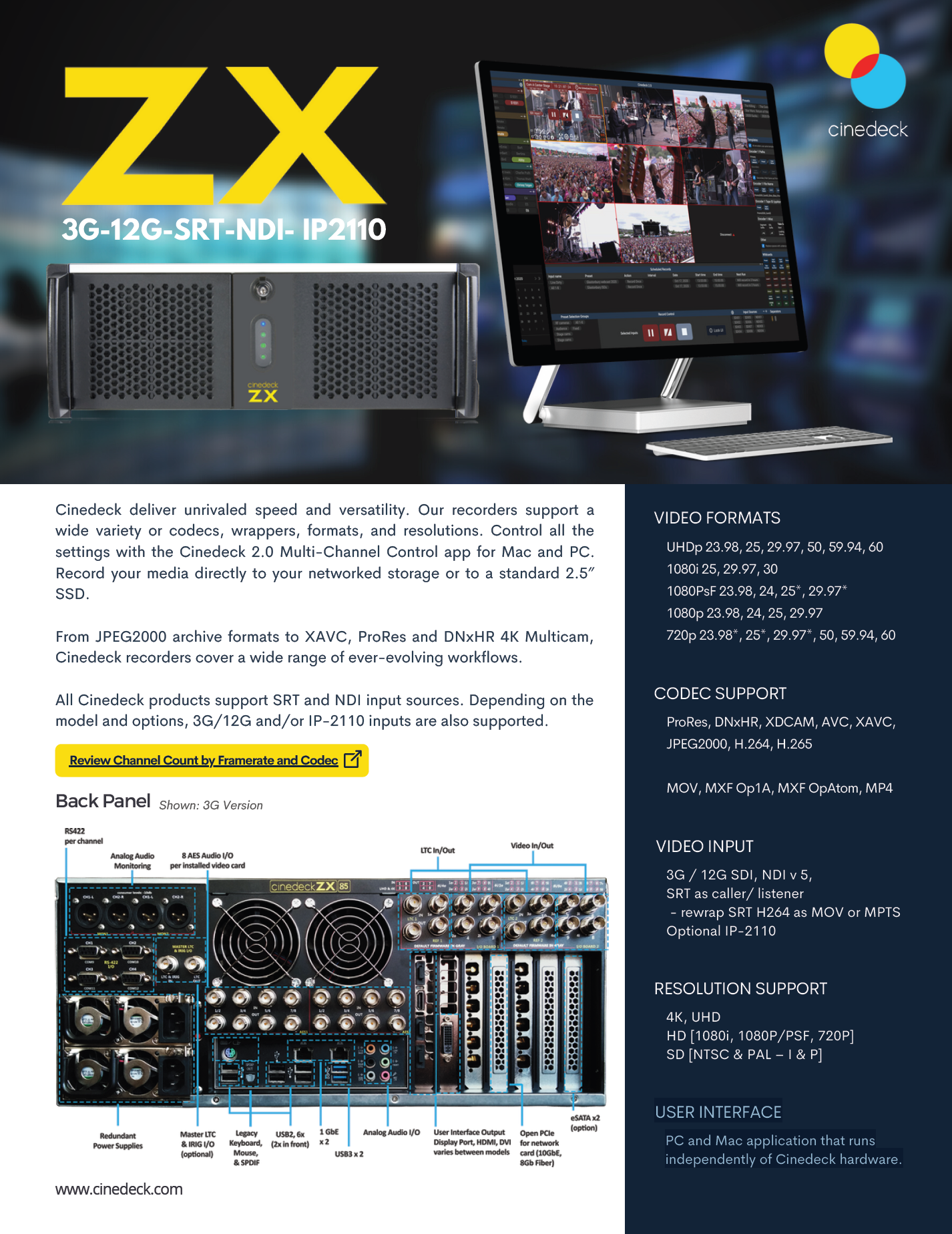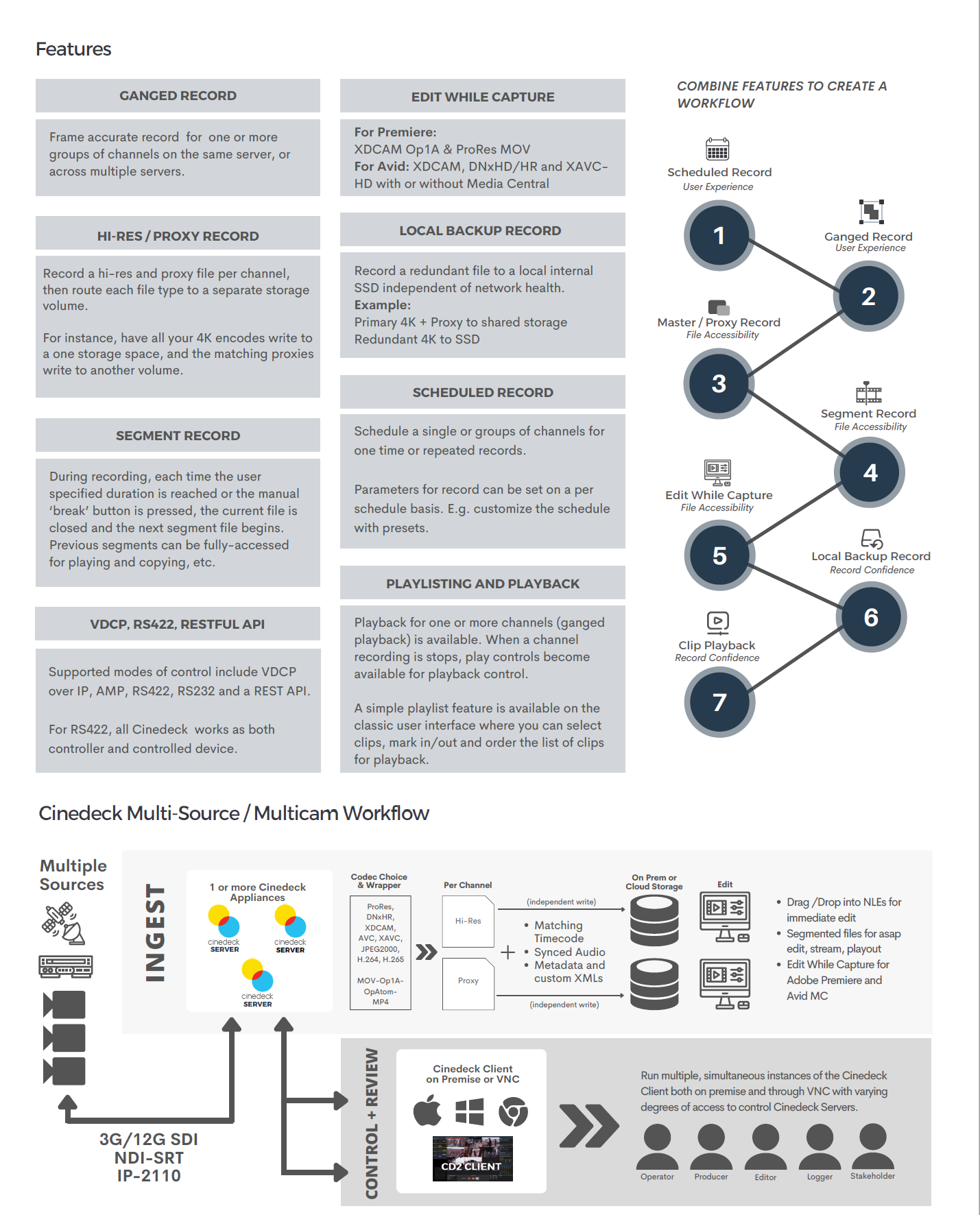 Free Shipping & Expediting

Ask about our direct ship options to expedite your order. All orders include free standard shipping to most destinations on the continental United States.