Sound Devices CL-16 Linear Fader Control Surface for 8-Series
Manufacturer: Sound Devices
SKU: SND-CL-16
Regular price
$5,995.00 USD
Regular price
Sale price
$5,995.00 USD
Unit price
per
Sale
Sold out
The CL-16 Linear Fader Control Surface for 8-Series combines the simplicity of traditional analog consoles with the power and flexibility of digital consoles. This bespoke control surface enhances the experience of cart-based mixing with its intuitive operation, 16 silky-smooth faders, 16 dedicated trims, and a glorious panoramic LCD. All of this is elegantly engineered into a 16.3"-wide compact unit which fits in a cart and operates from 12 V DC.

In 2021, the CL-16 won 57th CAS Outstanding Product in Production and AMPS Excellence in a Production Audio Product.
Compatible with the 833, 888, and Scorpio
16 dedicated rotary trim controls
16 dedicated faders
Intuitive design philosophy where channels 1-16 have dedicated, non-banking controls like a traditional analog console, and other important features may be quickly accessed
32 multi-function rotary controls for EQ, pan, channels 17-32 gains, bus gains, output gains, and more
Large, sunlight-readable LCD screen folds down for easy and safe storage and transport
New high-reliability, silent, soft-touch buttons for key functions like record, stop, metadata, coms, returns, and more
Five user-assignable buttons
Built-in 5-port USB hub with (two USB-C and three USB-A) for keyboards, SD-Remote tablet, and other USB peripherals
1/4" and 1/8" headphone jacks
Remote 10-Pin connector for custom wiring of LEDs and switches, along with 1/4" foot pedal input
Connects via USB-B
12 V DC-powered via 4-pin XLR (not included)
16 ultra-smooth gliding Penny & Giles 100 mm linear faders – best feeling faders on the market
Quick bottom panel access for field servicing of faders
Ships with USB-A to -B cable, 1/4″ to 1/4″ TRS, and 10-pin Phoenix Screw Terminal Block
Power

Voltage

10-18 V DC at XLR-4. Pin 4 = +, pin 1 = ground.

Current Draw

(Min) 560 mA quiescent at 12 V DC in, all USB ports left open
(Mid) 2.93 A, USB ports total load 5 A
(Max) 5.51 A, USB ports total load 10 A

USB

USB-A Ports 5 V, 1.5 A each
USB-C Ports 5 V, 3 A each

Remote Ports

Power

5 V, 1 A available on pin 10

Input

60k ohm typical input Z. Vih = 3.5 V min, Vil = 1.5 V max

Output

100 ohm output Z when configured as output

Foot Switch

1k ohm typical input Z. Connect to ground to operate (active low).

Dimensions

Screen Folded Down

8.01 cm X 43.52 cm X 32.913 cm
3.15 in. X 17.13 in. X 12.96 in.

Screen Folded Up

14.64 cm X 43.52 cm X 35.90 cm
5.76 in. X 17.13 in. X 14.13 in.
Share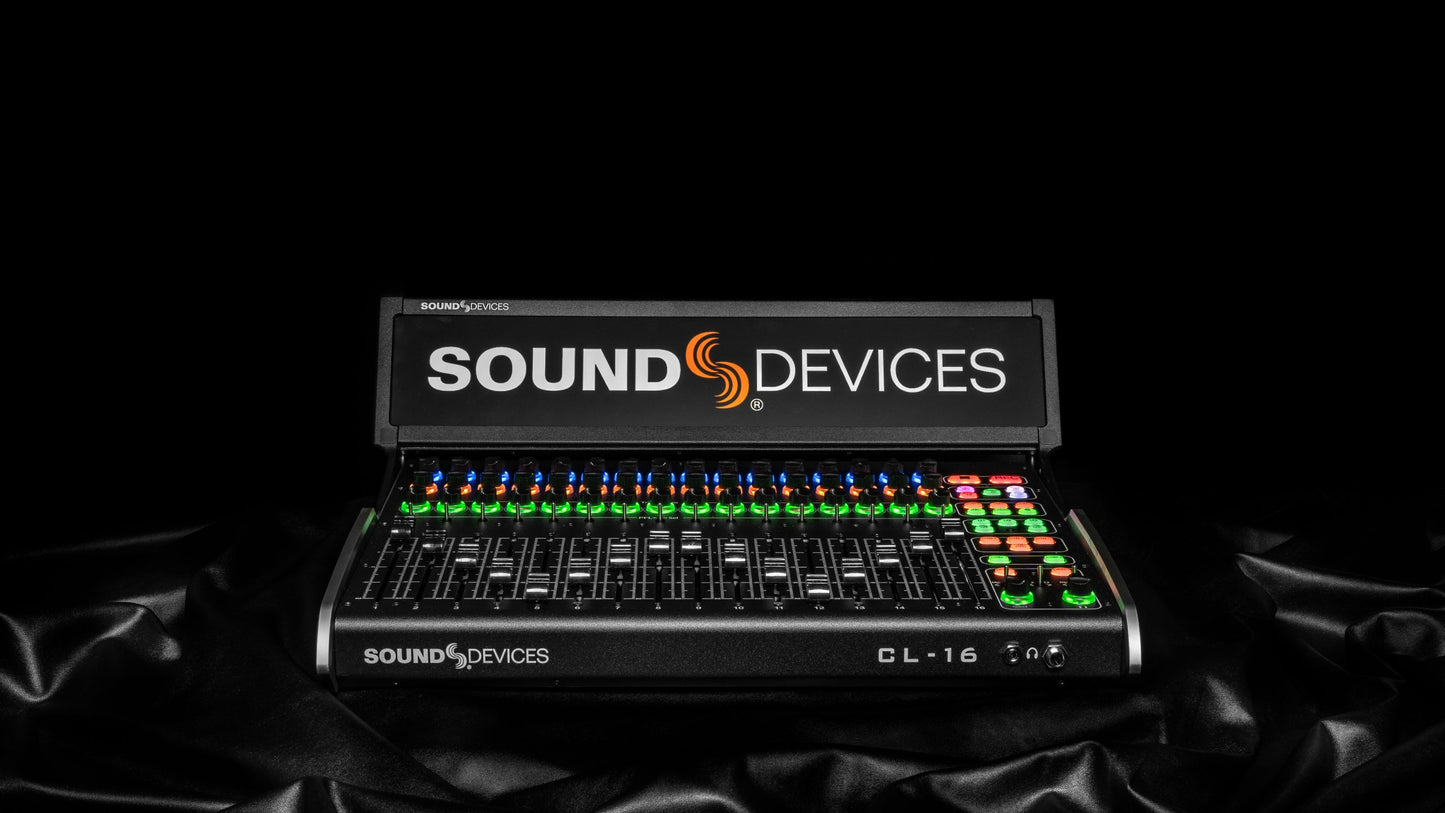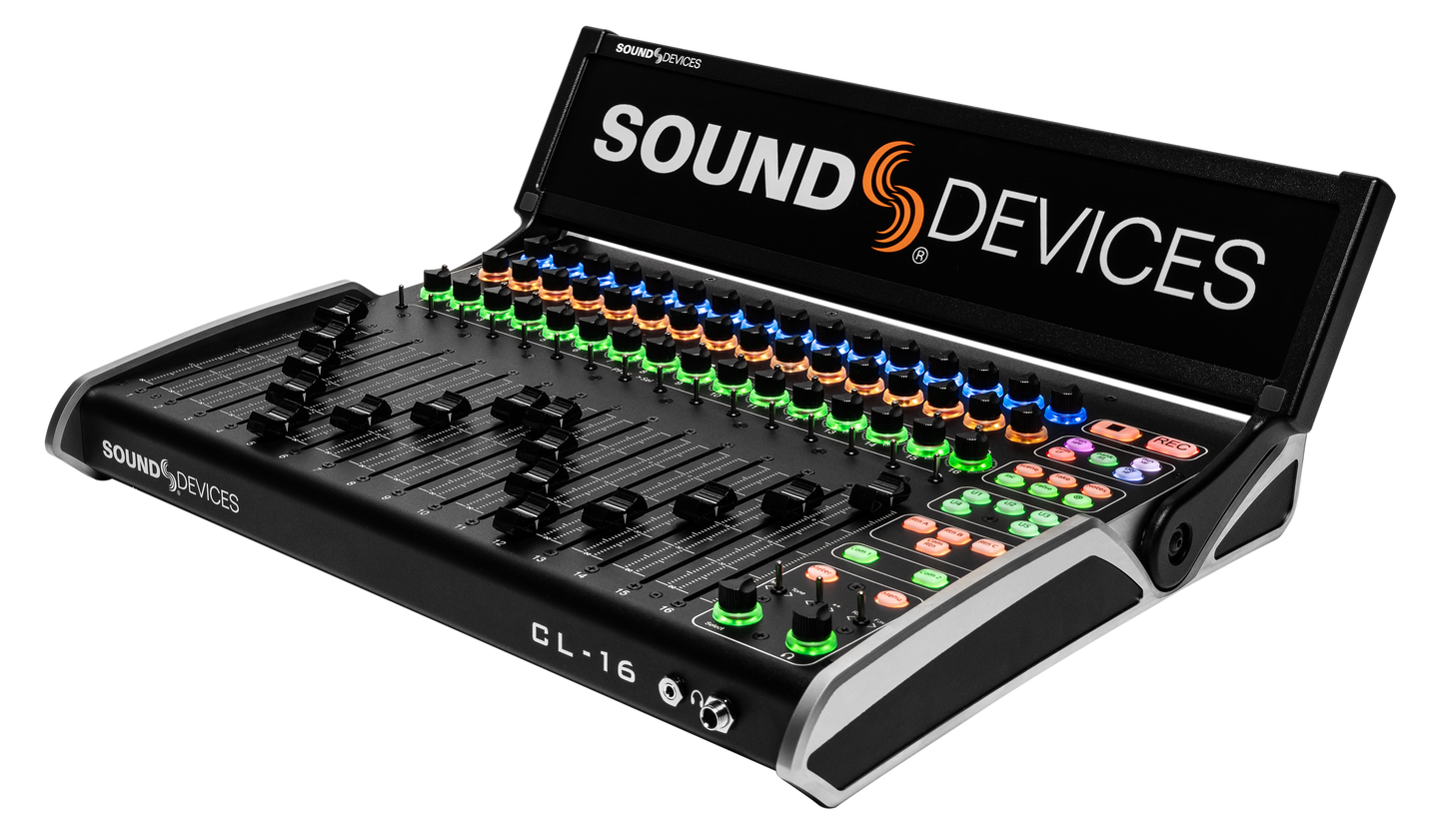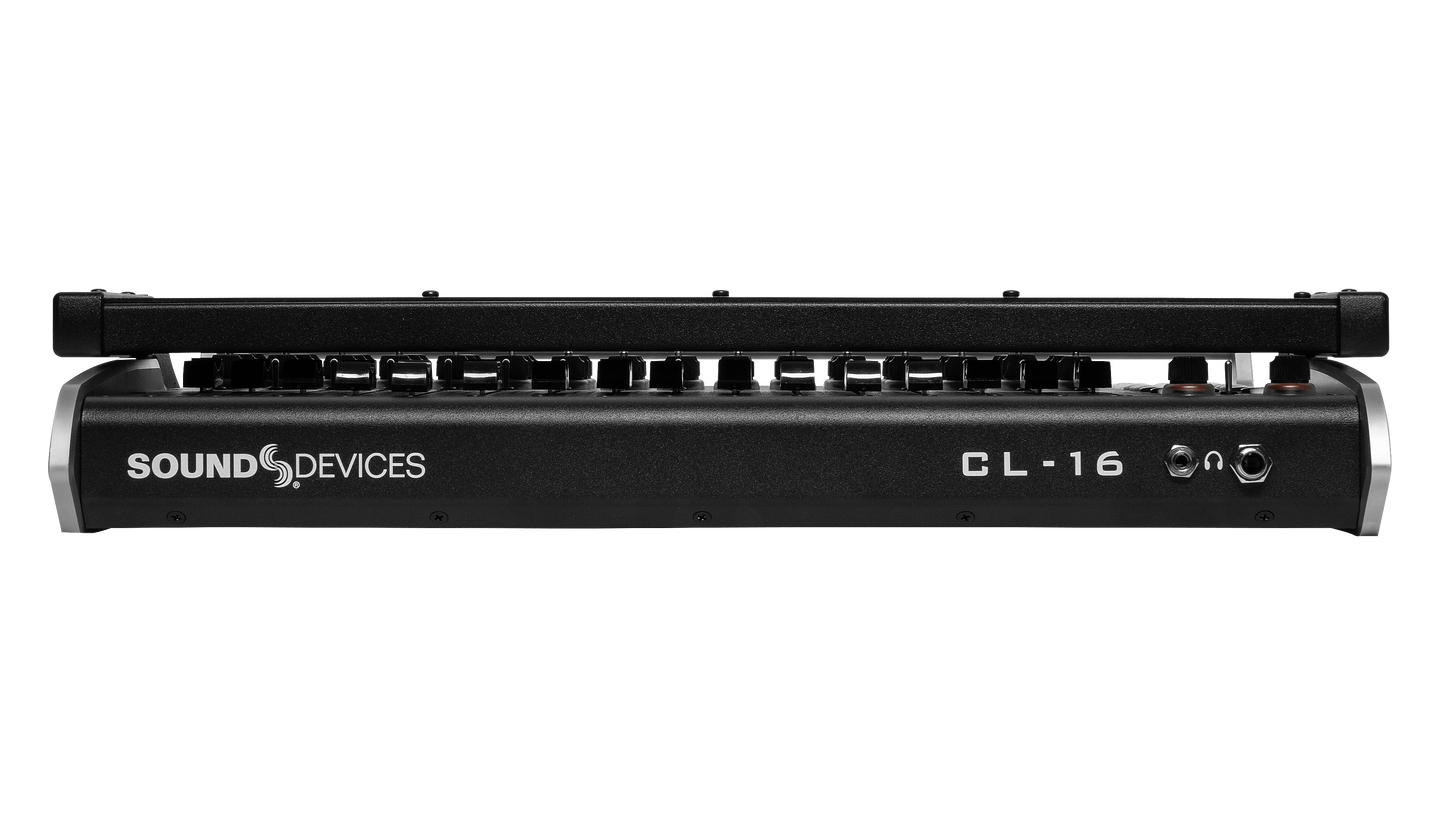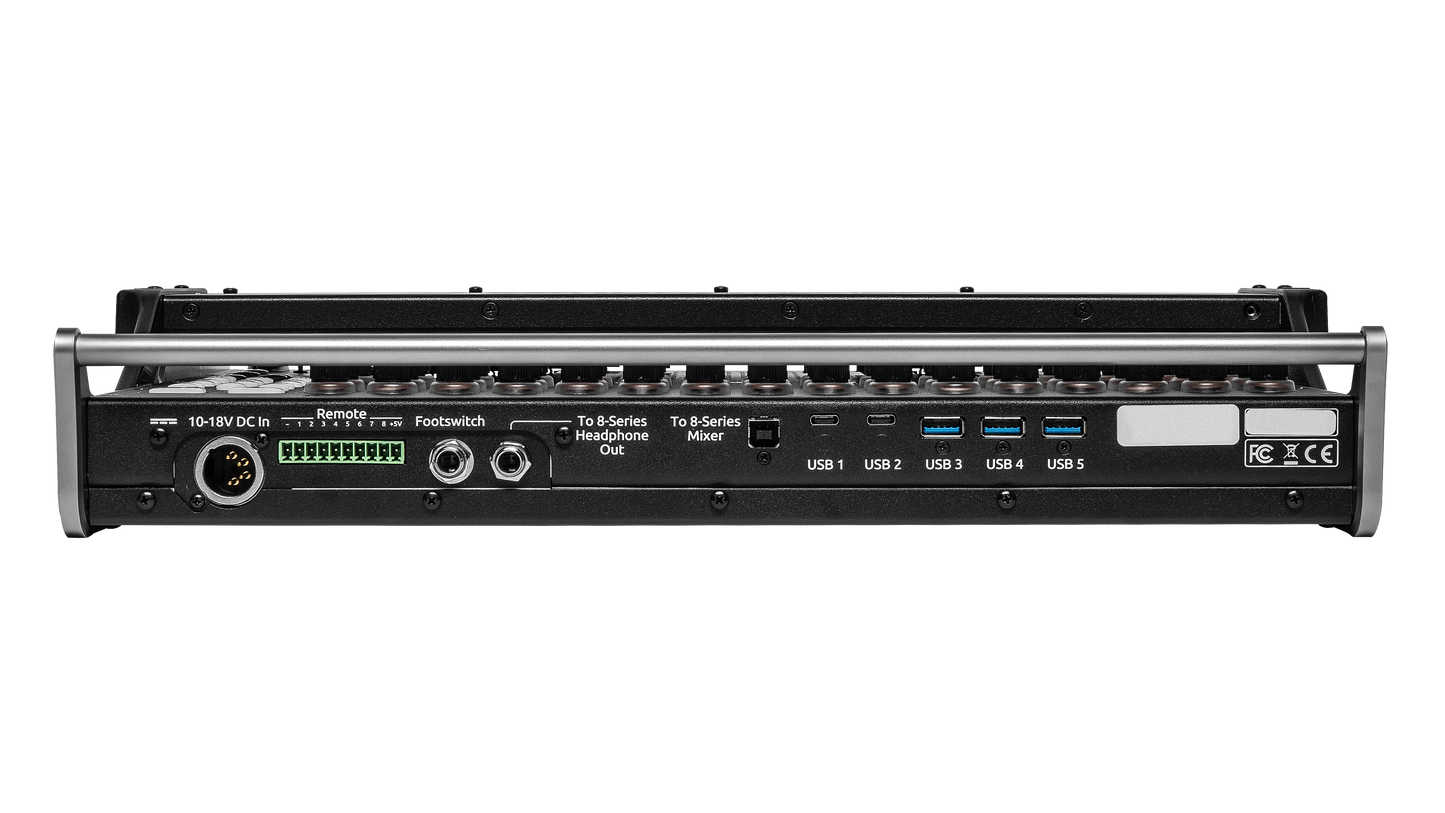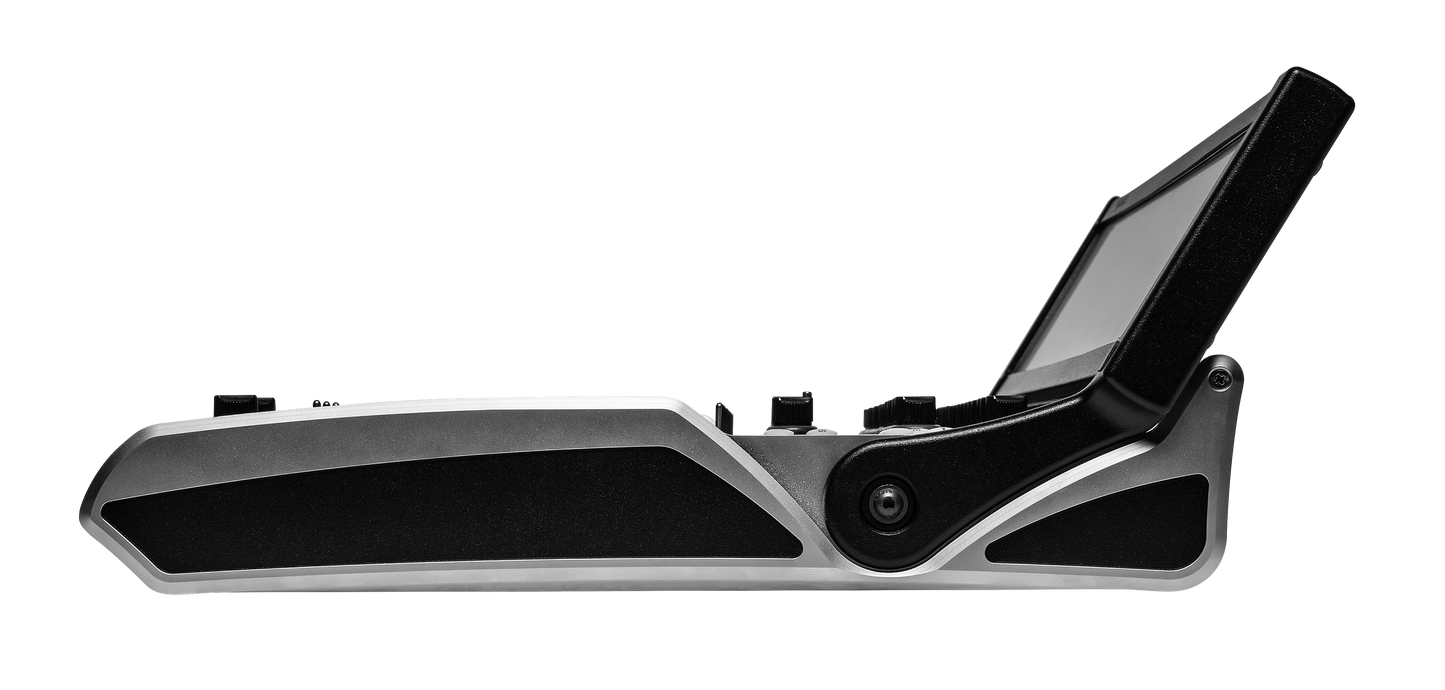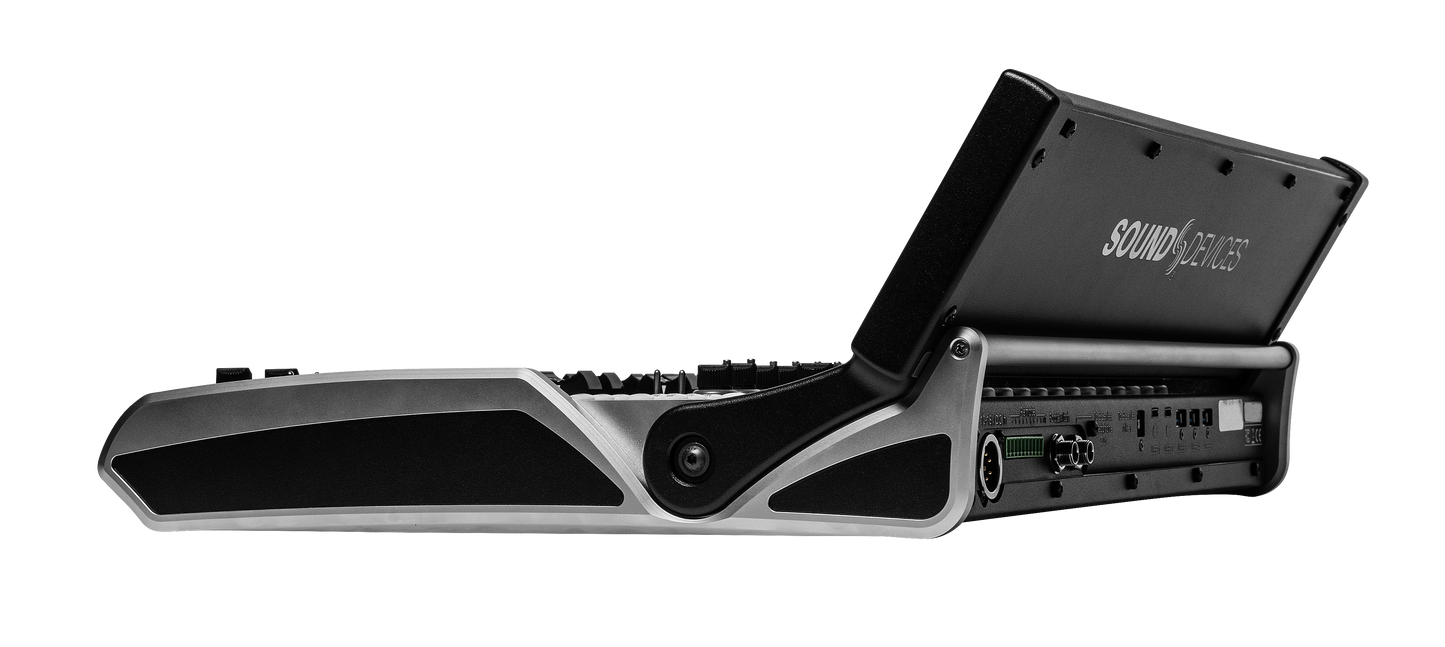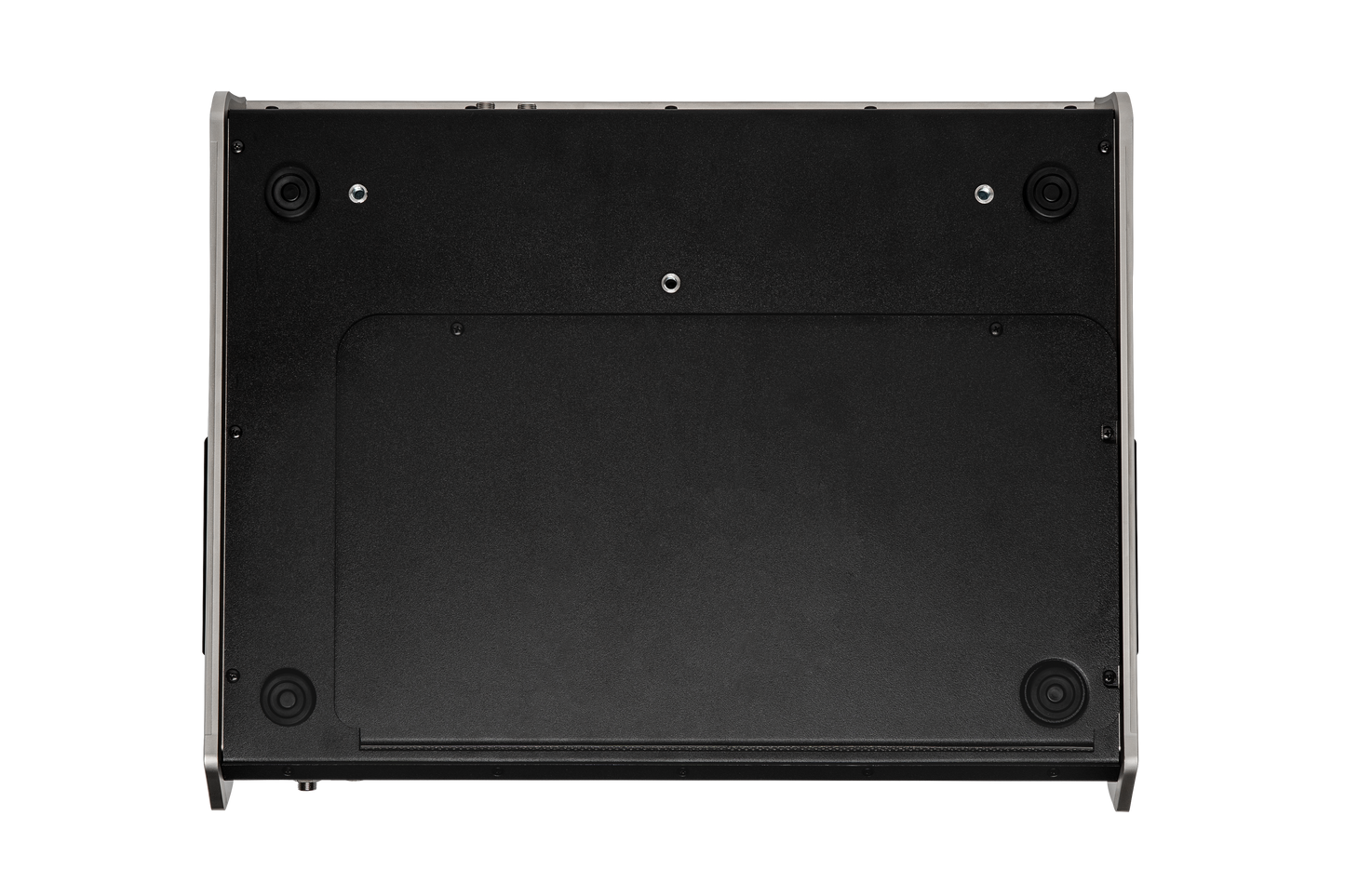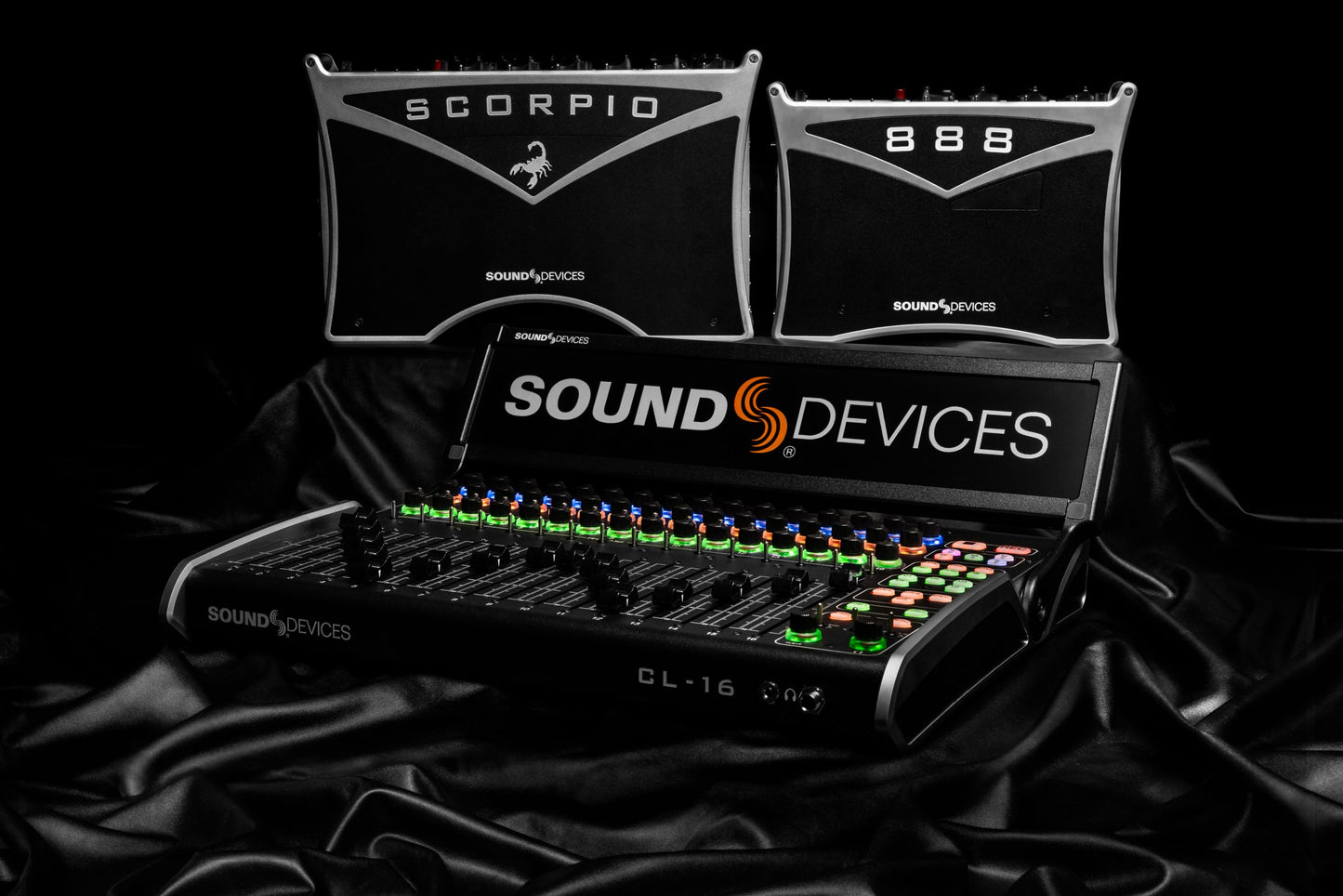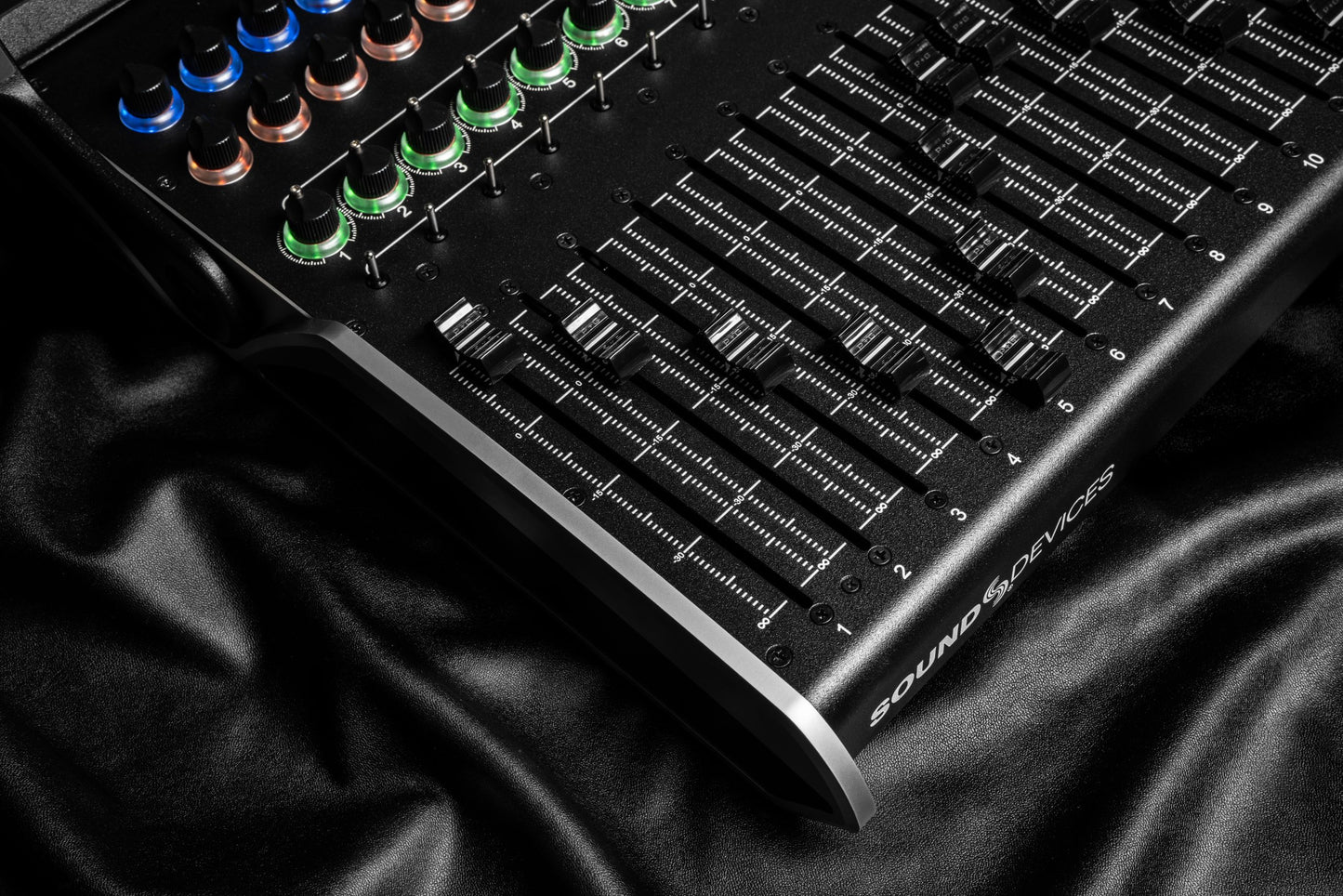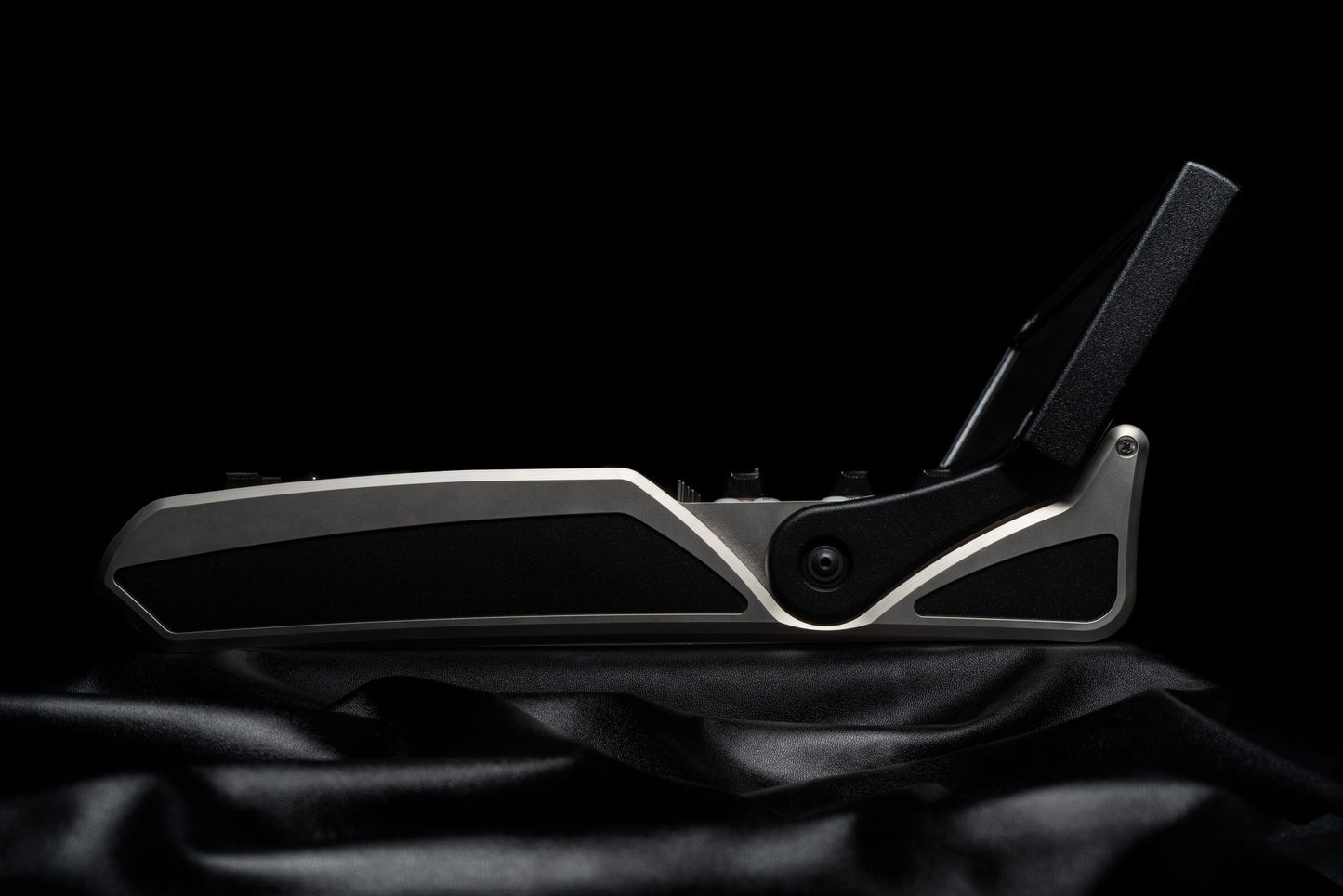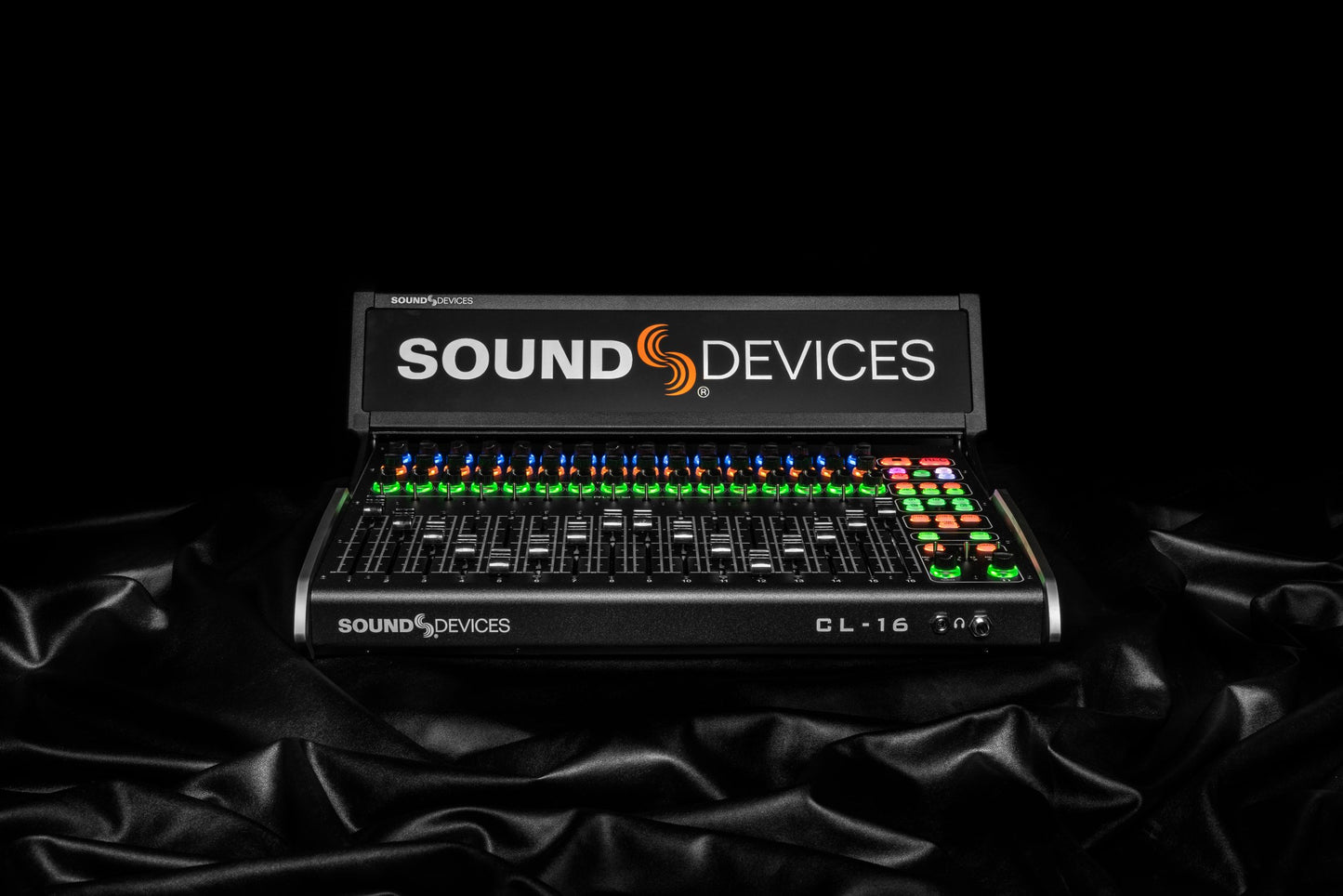 Free Shipping & Expediting

Ask about our direct ship options to expedite your order. All orders include free standard shipping to most destinations on the continental United States.